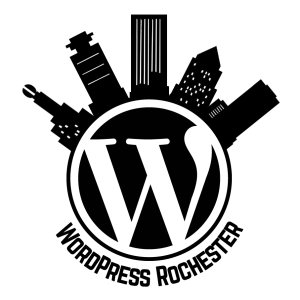 The Rochester WordPress User Group includes people at every level of WordPress use and ability – from those just learning about WordPress and seeking information to advanced users, designers and developers.
Our regularly-scheduled meetups occur on the third Monday evening of each month from 6:30-8:30pm. We meet at ROC City Wellness in Penfield at 1598 Penfield Road. 
In addition to our regular meetups, we try to hold coworking days monthly, where users can drop in and work for the whole day together, or just a few hours. The creativity in the room is palpable, and the help between people is amazing. There is usually a fee of $10 to cover room rental for coworking.
Meetup members are also encouraged to create impromptu sessions and meetings outside of our regular schedule. 
Beginning in 2016, we have established WordCamp Rochester – a full day of professional development, networking and fun all around WordPress.
If you have questions, would like help setting up a meeting, or would like to present a topic at a regular meeting, let us know!